11. Metality Beertasting w/ s'Biereckle & Mambo Kurt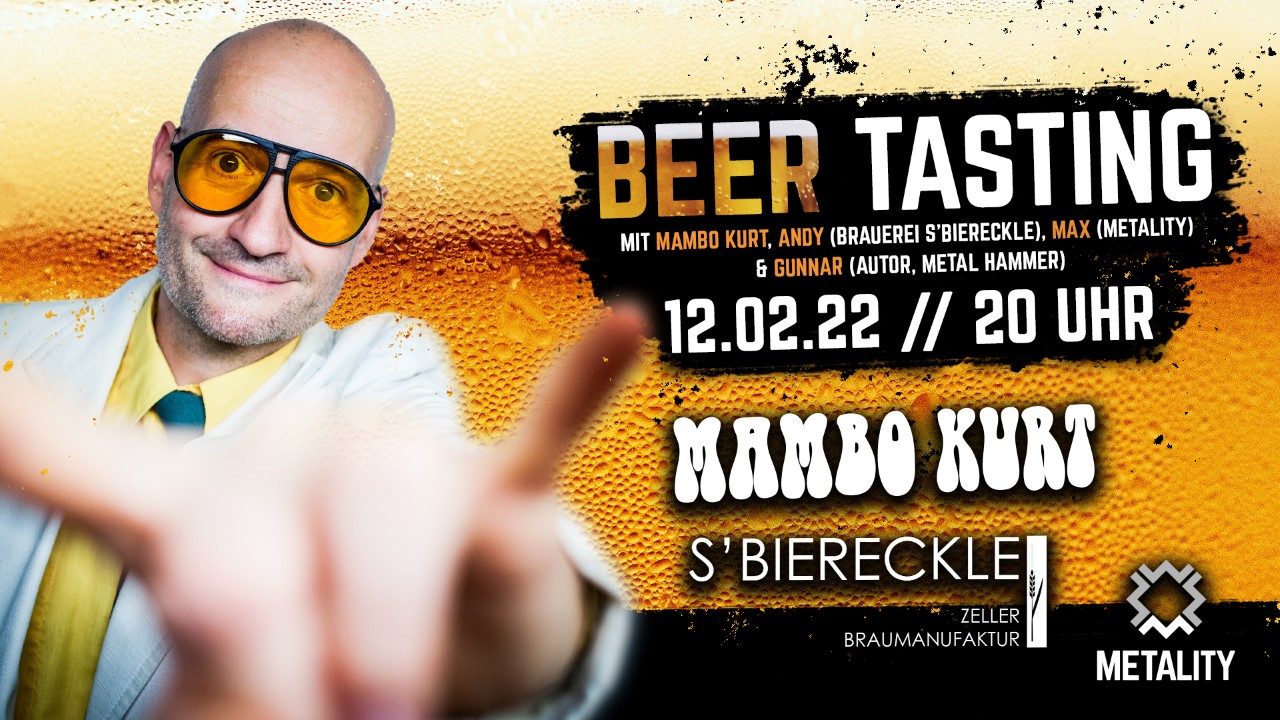 Ladies and Gentlemen, this is Mambo Number... Oh no, wrong song, wrong artist, wrong number.
So once again: Metalheads, this is Mambo Kurt and Tasting No. 11!
On 12.2.2022 our 11th beer tasting is coming up. This time there will be beer from the Black Forest and the King of Heimorgel.
Andy will represent his brewery s'Biereckle, Max will be hosting for Metality and Gunnar Sauermann will also be the moderator in round 11.
The beers this time will be
Metal Lager
NEW Mild Ale (monthly beer)
s'Dunkle (Dark Wheat)
Dark Metal Porter
Honey Beer
Imperial Whiskey Porter (from the Laphroaig cask)
You can now order the next Metality tasting pack - 2€ per six pack will go to Metality for a good cause! PLUS: Andy has announced that he and his brewery will donate an additional €1 on each order! Thanks for that!
Metality members can join the tasting directly in the Zoom Meeting (the link will be in the app)!
All others can follow the tasting live on our Facebook page and on Twitch (www.twitch.tv/metalityfoundation).
If you are not a member yet, you can join the "loudest network in the world" here: https://metality.kurabu.com/de/join/step-1.
Links to order:
Single Pack:
https://deindorfleben.de/produkt/metality-tasting-single-pack-884e-l/
Double Pack:
https://deindorfleben.de/produkt/metality-tasting-double-pack-808e-l/