6. Metality Beertasting with Herz & Heimat & Special Guests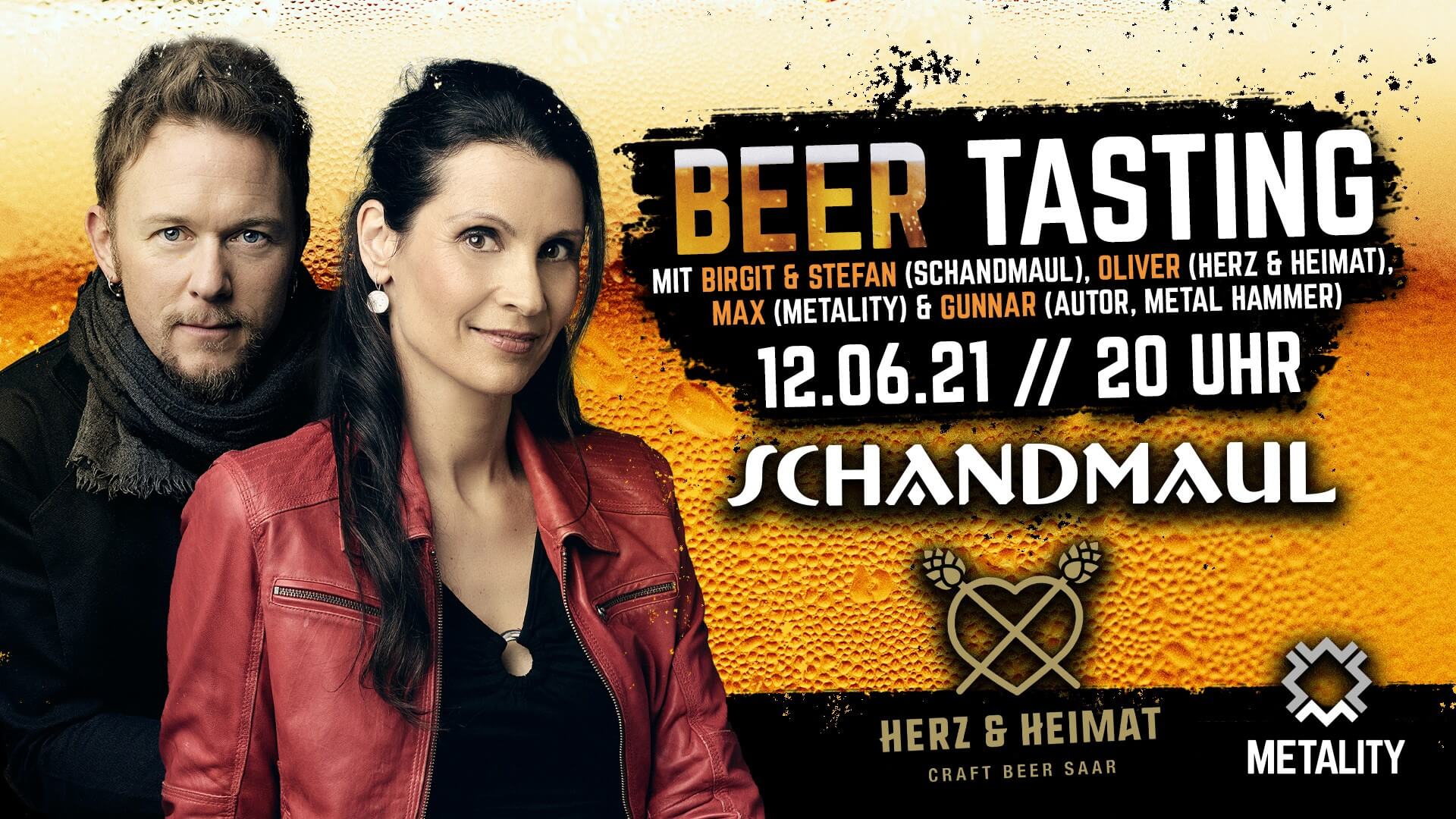 Here we are, ready to announce the 6. Metality Beer Tasting! Will you join us? - on June 12 at 8 pm (CET, German time)!
The brewery will be "Herz & Heimat" from Saarland. Gunnar Sauermann (Metal Hammer author) and Max from Metality will moderate again.
This time we will be joined not by a special guest, but by TWO special guests. Be patient... Stay tuned!
As always, Metality members will be able to join the Zoom meeting directly (the link will be in the app)!
Everyone else can watch live on our Facebook Page and via Twitch (twitch.tv/metalityfoundation)
If you're not a member yet, you can join us here: https://metality.kurabu.com/de/join/step-1
You can now place your order for the next Metality Beer Tasting package!  2€ per order go to Metality for our social projects.
Links to order the beer:
The Sixpack for 16,66 € incl. tax :
https://www.hopshuttle.com/product/6-metality-beertasting-mit-herz-heimat-special-guest/

The Double Pack (2 bottles of each beer) for 28,66 € incl. tax :
https://www.hopshuttle.com/product/6-metality-beer-tasting-mit-herz-heimat-plus-special-guests-double-pack/
The Devil's Pack (3 bottles of each beer) for 37,66 € incl. :
https://www.hopshuttle.com/product/6-metality-beer-tasting-mit-herz-heimat-plus-special-guests-devils-pack/
These beers are included:
Ludwig – das Bernsteinweizen | ABV: 5% | IBU: 14 | 0,33 l
Weisgerber – das süffige Helle | ABV: 5% | IBU: 22 | 0,33 l
Anton – das malzige Dunkle | ABV: 5% | IBU: 24 | 0,33 l
Kronprinz – das hopfige Pale Ale | ABV: 5% | IBU: 34 | 0,33 l
Niko's – das extra herbe Pils | ABV: 5% | IBU: 40 | 0,33 l
plus
Goldbock – der helle Maibock | ABV: 7% | IBU: 24 | 0,33 l as Metality-Edition