15. Metality Beertasting with Vagabund Brewery and Erdling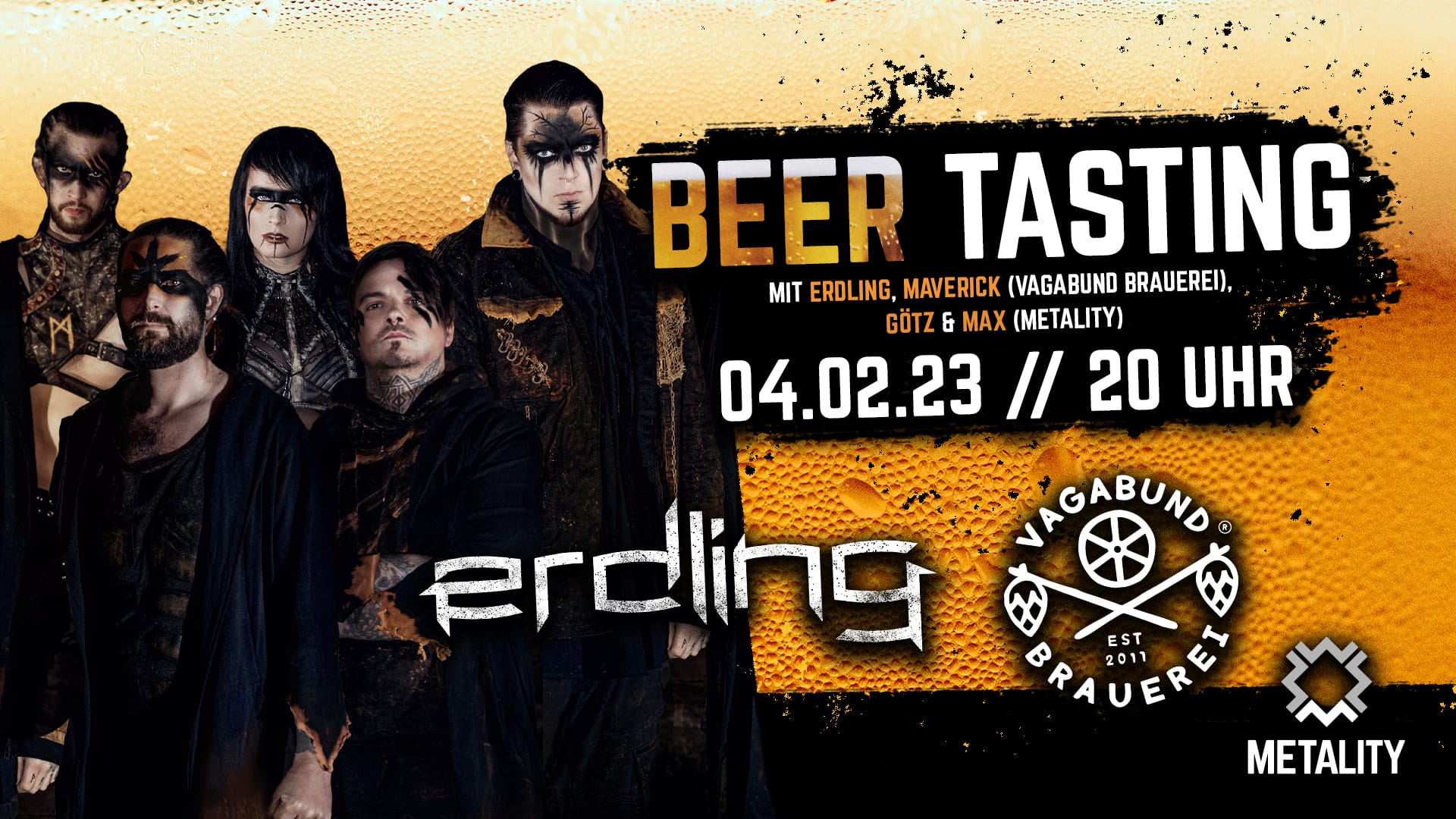 The new year has started already and we will start our 15th beer tasting. We will taste the different beers of the Vagabund brewery.
In February, the Vagabund brewery from Berlin presents us the beer to taste and the band Erdling bring us the music for a good atmosphere.
For Metality at this time there are Götz and Max online.
The beer set list:
Bindlestiff (IPA) - 6.2% ABV - 20 IBU.

Hauptstadt Helles (Helles) - 4.9% ABV - 28 IBU.

Sessionable Healing (Session IPA) - 4.5% ABV - 40 IBU.

Geopolitical Clusterf*ck (Double Dry-Hopped, KVEIK IPA) - 6% ABV - 15 IBU.

Lua Dipa (Double dry-hopped, double IPA) - 6.7% ABV - 20 IBU.

Day Party (Micro IPA, NEIPA) - 3.5% ABV - 18.7 IBU.
You can order the Beer-Box here: shop.vagabundbrauerei.com/de/products/metality-mixed-pack
As always, 2€ per order go to Metality for our social projects.
Metality Members can join the Tasting at Zoom Meeting (the Link will be set in the Members-App)!
All others can watch live on our Facebook Site (fb.me/e/2aKRmU41w) or at Twitch (twitch.tv/metalityfoundation).

Not a member yet? Register for the "loudest network in the world" here: metality.kurabu.com/en/join/step-1
CU there!

´