5. Metality Beertasting with Hopfenstopfer & Special Guest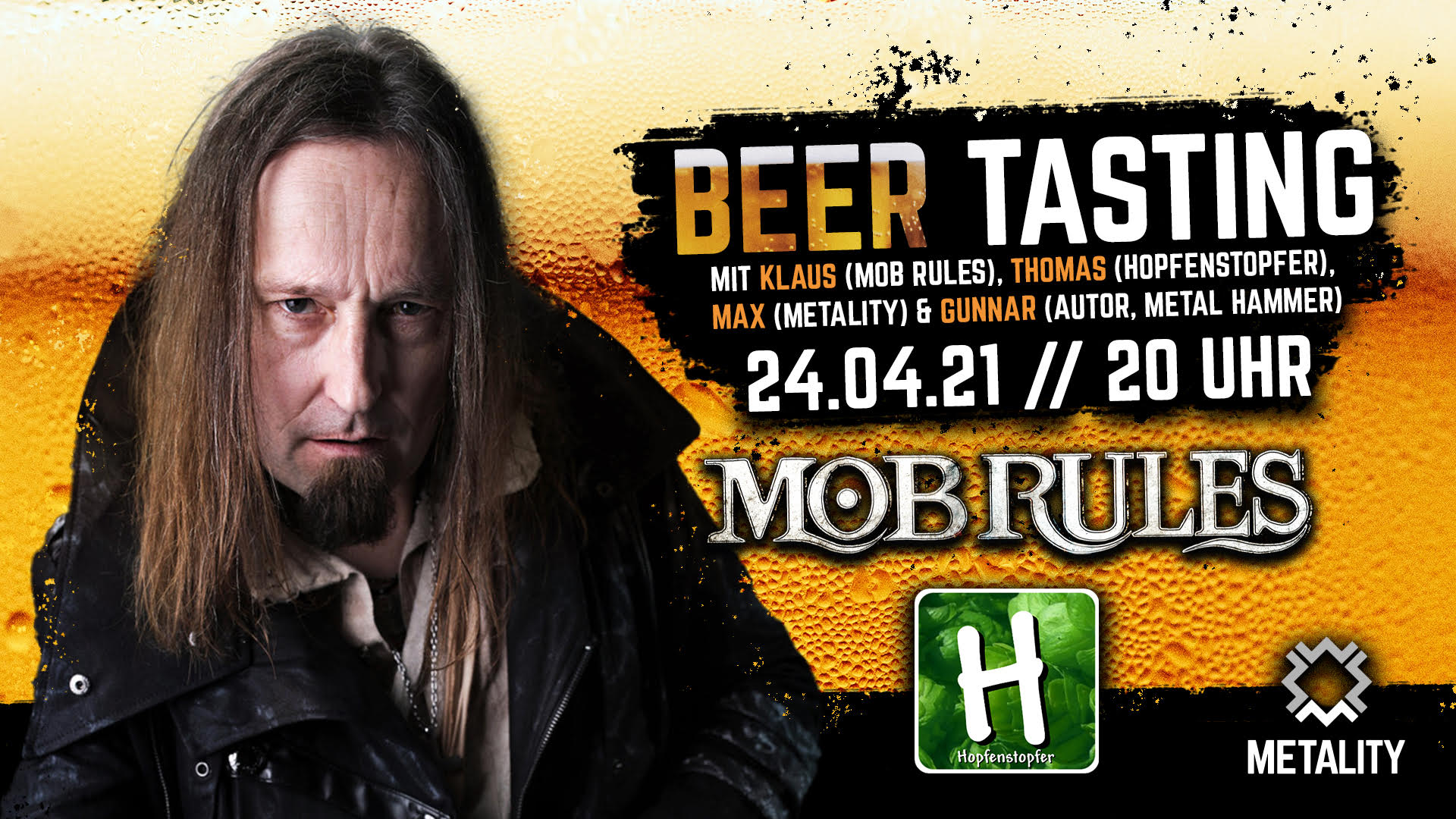 We are so excited to announce the 5. Metality Beer Tasting! We hope that many of you will celebrate this anniversary with us - on April 24 at 8 pm (CET, German time)!
This time, we will taste the craft beers of Hopfenstopfer, presented by Thomas. Gunnar Sauermann (Metal Hammer author) and Max from Metality will moderate again.
Of course, we will also be joined by a special guest from the world of metal again, but we are not revealing who it is yet! Stay tuned!
As always, Metality members will be able to join the Zoom meeting directly (the link will be in the app)!
Everyone else can watch live on our Facebook Page and via Twitch (twitch.tv/metalityfoundation)
If you're not a member yet, you can join us here: https://metality.kurabu.com/de/join/step-1
You can now place your order for the next Metality Beer Tasting package! As always, 2€ per order go to Metality for our social projects.
Links to order the beer:
The 6-Pack for 19,66 € incl. tax and shipping within Germany:
https://hopfenstopfer.brauerei-haeffner.de/shop/Metality-Online-Tasting-6-Pack

The 6-6 Pack (2 bottles of each beer) for 27,66 € incl. tax and shipping within Germany:
https://hopfenstopfer.brauerei-haeffner.de/shop/Metality-Online-Tasting-6-6-Pack
The 6-6-6 Pack (3 bottles of each beer) for 33,67 € incl. tax and shipping within Germany:
https://hopfenstopfer.brauerei-haeffner.de/shop/Metality-Online-Tasting-6-6-6-Pack
These beers are included:
Pils (Alk. 4,7% vol.)
Raban (Alk.4,9% vol.)
Citra Ale (Alk. 5,1% vol.)
Incredible Pale Ale (Alk. 6,1% vol.)
Comet IPA (Alk. 6,8% vol.)
Treberhard (Alk. 9,2% vol.)